THEORY OF CHANGE CERTIFICATION COURSE

NOW INCLUDING TOCO Subscription with TUTORIAL!
Would you like to be certified in Theory of Change…
but don't have the time to head to our offices?
Introducing our ONLINE THEORY OF CHANGE CERTIFICATION COURSE.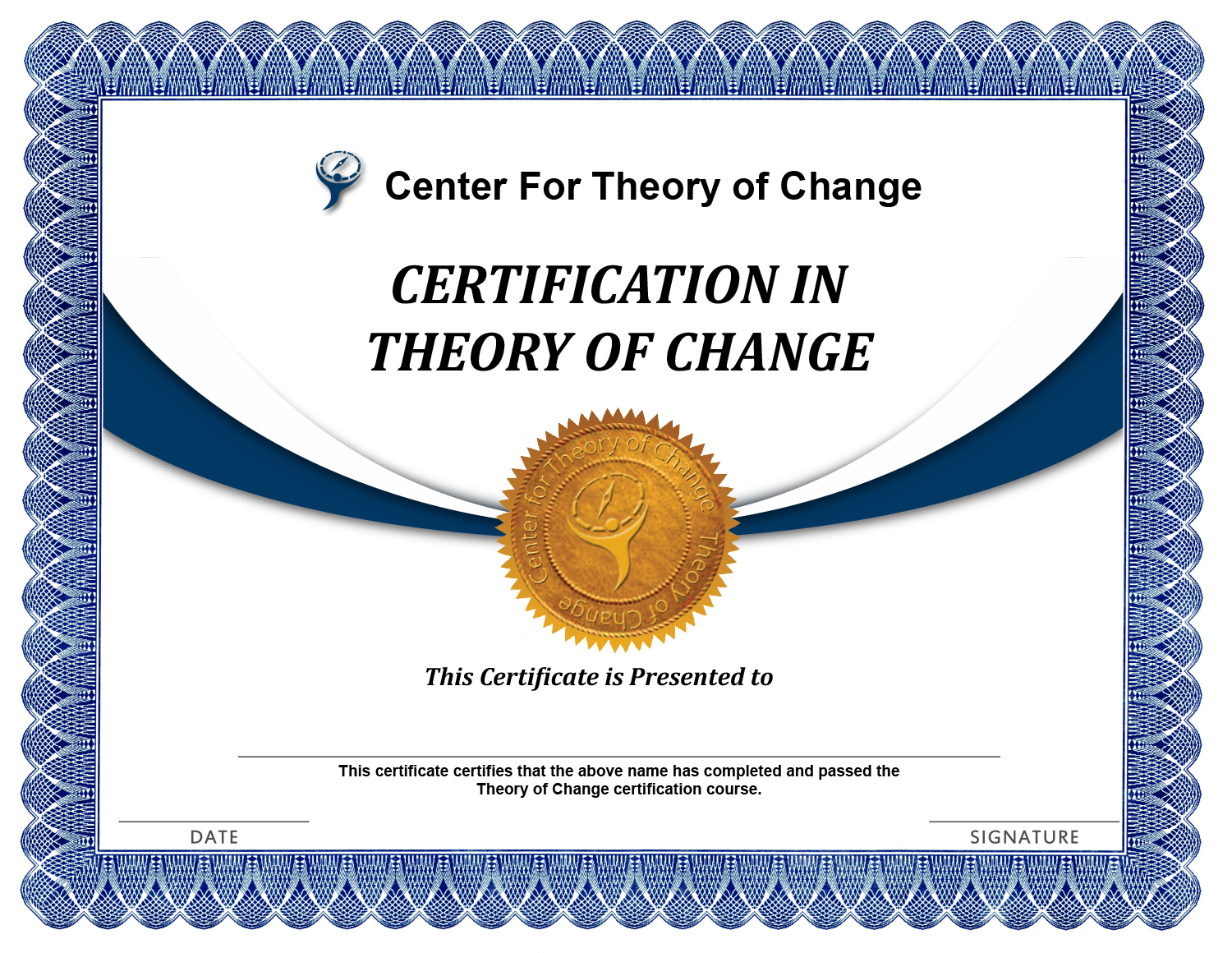 By moving the ToC course online, with online tests after each module, the course is now designed to take approximately two months but you can go at your own pace.
All comprehensive material from the original course remains, plus suggested readings.
Each student will receive a syllabus of reading per module, and then take an online test.  Upon passing the test, they move to the next module. If a student doesn't pass, they can re-take the test. The course is designed to teach both basic and advanced Theory of Change concepts, but it does not teach facilitation. However, those who choose can add a module on facilitation tips.
Click here to view course modules.
A live tutor will be available via email, phone or Skype to guide the student and answer questions.
Upon successful completion of the course and tests, the student will receive a certificate and badge that can be used on their own website or literature and they will be listed on www.theoryofchange.org as Badge holders who have passed the certification course.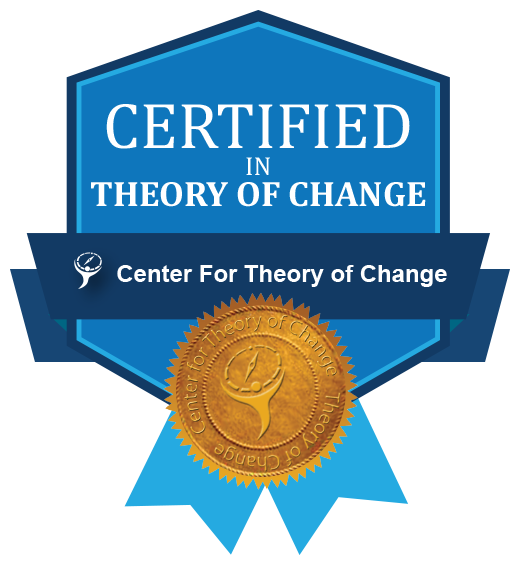 Additionally, we are offering a Basic Course that covers the first four modules of the full course.  No certification, but a letter of completion of Theory of Change Basic Study Course.
"Your work has forever transformed my professional work and for that I will always be grateful"
Belinda Biscoe, Ph.D.
Senior Associate Vice President
University Outreach/College of Continuing Education
The University of Oklahoma
Certification Course: $2000
Basic Course: $1000
Please fill out the form to apply and submit payment. For more information contact Helene Clark at hclark@actknowledge.org