Heléne Clark, Ph.D., Founder and Director An urban geographer and environmental psychologist, Heléne Clark works with organizations engaged in social change to build their capacity to develop clear goals, gather knowledge about results, and expand the impact of critical social interventions. Dr. Clark and a colleague founded ActKnowledge to provide rigorous research, planning and organizational development skills to the social sector. Heléne has been the lead evaluator on numerous initiatives and served as advisor to many other evaluations around the U.S. and in the United Kingdom. Dr. Clark incorporated the "Theory of Change" methodology into ActKnowledge's work, and has led ActKnowledge to be the pre-eminent developer, facilitator and trainer of this method. Her international work includes the development of not-for-profit organizations in Moscow, various projects in the U.K., and work with numerous international non-government organizations in the developing world. Heléne has served on the Board of Directors of Housing Conservation Coordinators in New York City for eight years. Prior to founding ActKnowledge, Dr. Clark was Associate Director of the Center for Human Environments, and taught courses in urban and economic geography, environmental psychology, housing policy and research methods. She has published widely on housing and community development policy topics, as well as education and youth development.
hclark@actknowledge.org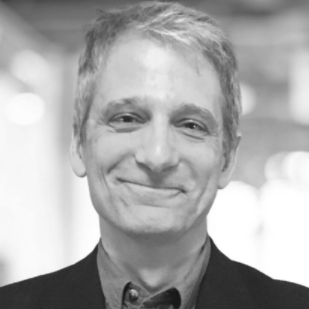 Peter Metsopoulos, Executive Director of the Center for Theory of Change (nonprofit sister organization to social enterprise ActKnowledge) has engaged in change-management leadership for two decades. His work is centered around envisioning how the organizational and strategic pieces of programs fit together so that the world can be a better, more equitable, and more understandable place. He believes in equity, education, and empathy as the solutions to pretty much every problem.

Over the course of a 30 year career that has spanned broadcast design and special effects production, independent film and global distribution, classroom teaching, and educational program development, Peter currently serves on the board for Wide Angle Youth Media in Baltimore. He has also served as the co-founder of a charter middle school in Baltimore City, a presenter at national and local conferences, and a board member for youth-focused social enterprises. He is a collaborative leader dedicated to enrolling people in the movement toward meaningful change.

Peter has a graduate certificate in Educational Leadership from Johns Hopkins; he has also attended the Leadership Lab at the Gardner Carney Leadership Institute (gcLi). He earned a B.A. in literature from Columbia University.

Community-centered programming directed at systemic change has been a consistent theme of his efforts; as the Founding Director of the Leadership & Entrepreneurship Institute at Roland Park Country School, he researched similar programs as well as higher ed programs that the Institute would be preparing students to engage in. The best practices and lessons learned at other institutions became a way to build stronger foundations and more innovative structures for a program designed to prepare students to partner with social-impact organizations as a means of creating community-based change.

Eric K. Glunt, Ph.D, Psychology, CUNY
Director, California Health Incentives Improvement Project
Interwork Institute, San Diego State University Eric currently specializes in the areas of disability and employment. He brings a community development perspective and background to independent living and youth transition to improve economic and quality of life conditions for persons with disabilities.He has served as lead evaluator on numerous projects. Eric serves on the California Committee for People with Disabilities, the Board of Policy Works.