Actknowledge announces new ways to access TOCO software
---
TOCO selected as the Theory of Change analysis Tool in the SDG Toolkit hosted by UNDP

---
 We are delighted to announce the establishment of Theory of Change Japan (ToCJ), the Japanese affiliate of the Center for Theory of Change. This couldn't have happened without the drive of founding Directors Yutaka Tanabe and Motoi Kawabata. Eoin Collins, Director of the Center for Theory of Change in New York is also a director of the new affiliate.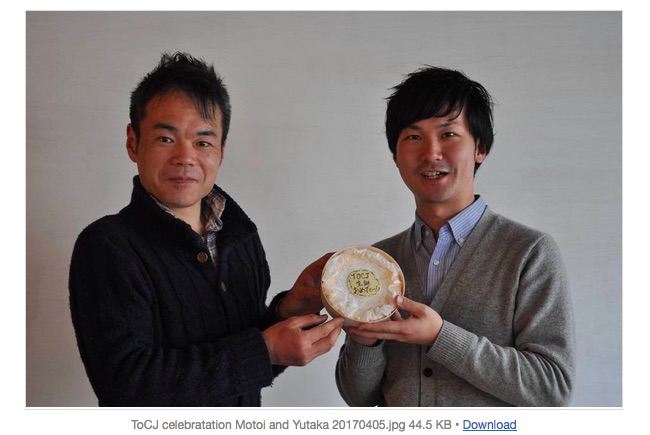 We are delighted to announce the release of TOCO 2.0.    
TOCO 2.0 Features Team Management, File Sharing, greatly improved graphics & printing, and many other fantastic improvements.
 
---
The Center for Theory of Change is a non-profit organization established to promote quality standards and best practice for the development and implementation of Theory of Change, with a particular focus on its use and application in the areas of international development, sustainability, education, human rights and social change.
Theory of Change has the power to radically enhance the capacity of social change organizations and initiatives to achieve their goals and demonstrate their impact. It grounds planning and strategy in the reality and evidence base of what is necessary to achieve change. Theory of Change is also critical to evaluation, providing a framework that allows organizations to know what to evaluate and when. It builds on – and can usefully incorporate data gathered through – other approaches that have been developed to improve planning and evaluation, including 'logic models/logframes' and 'results frames'.