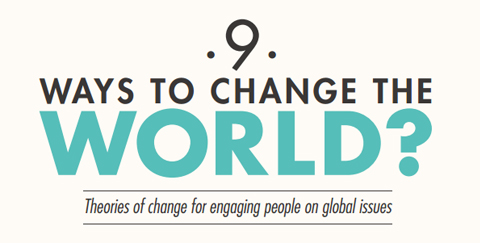 A Corelab Briefing on Theories of Change for Engaging People on Global Issues
When:
 Tuesday 18th March
Time:
6:30-8:30 EST
Where:
CUNY Graduate Center
365 5th Ave,  6th floor, Room 6304.01
New York  10016
Featuring
May Miller-Dawkins

, Head of Research at Corelab and Author of 9 Ways to Change the World 

Peggy Hicks

, Director of Global Advocacy, Human Rights Watch

Jose Luis Diaz

, Head of Amnesty International's New York Office

Hannah Weitzer

, Program Manager, Global Nomads Group
Join us for the launch and an evening of discussion and debate about theories of change to engage people on global issues.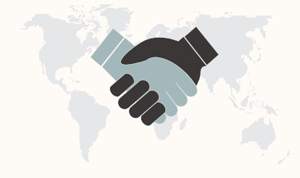 or contact 
The Center for Theory of Change is a non-profit organization established to promote quality standards and best practice for the development and implementation of Theory of Change, with a particular focus on its use and application in the areas of international development, sustainability, education, human rights and social change.
Theory of Change has the power to radically enhance the capacity of social change organizations and initiatives to achieve their goals and demonstrate their impact. It grounds planning and strategy in the reality and evidence base of what is necessary to achieve change. Theory of Change is also critical to evaluation, providing a framework that allows organizations to know what to evaluate and when. It builds on – and can usefully incorporate data gathered through – other approaches that have been developed to improve planning and evaluation, including 'logic models/logframes' and 'results frames'.